2010-10-11
Nothing to do with Ka
Try as I might, I just can't get into Steven King's Dark Tower series. The characters are flat and, halfway through the final book, I just don't care about them. The only influence the books have had on me is a new hatred of roses.
Anyway, this isn't about crappy literature, this is about the Petaluma Whiskerino and I was contestant #19.
Smells like smoke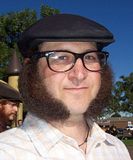 Oops, I burned my dinner. Bummer. What is the point of writing software to keep me from burning food if I don't use it?
Since I didn't want to scare the competition too early, I tucked my sideburns up under my glasses. In the background is Wyatt, he was rocking a banjo.
Jenga denied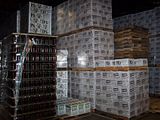 After the competition, quite a few competitors, organizers, volunteers, friends, and family headed over to Lagunitas Brewery for a post-event cold one.
Unfortunately, my request to play beer case jenga was denied.
Letting my hair down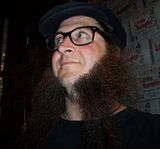 Actually, I shook out the burns when I was on stage during the contest, but I thought I should add a picture here. Is that a bat in the cave?
As seems to be the trend of micro-brews these days, most of Lagunitas' offerings are all hops and no malt flavor. Fortunately, they make one brew that meets my palette. Thanks Lagunitas!
Now quit reading, and go put a cast iron skillet on your wish-list because you ruined your old skillet.