2009-10-01
Tools and food make great presents, and really good tuna makes an even better present. When I talk about good tuna, I'm specifically referring to Pacific Fleet tuna.
Disclaimer:I'm friends with the owner, so take my shilling with a grain of salt, or you could take it sautéed in a skillet with some capers. Damn that is some good tuna.

Anyway, I was recently in need of a birthday gift and I thought that three cans should do the trick.
There are few ways to wrap cans of tuna so that the recipient of the tuna doesn't say "it's tuna". Fortunately, I have duct-tape,cardboard, scissors, and a somewhat active imagination. It should also be noted that I recently played a lot of Zelda.

A tri-force design will hide the fact that this is three cans of tuna.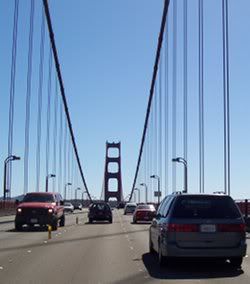 It's that bridge again!

During the trip to San Francisco, where the gift would be delivered, I wrapped the gift in duct-tape. One can't use too much duct-tape, the excess just adds a bit of flair.
The triforce tuna fish present in all of it's chrome glory. Who wouldn't want that as a gift?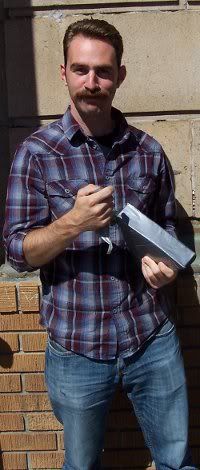 This is my brother Jason and his mustache 5 seconds after he received the triforce, and 1 second after he said "It's tuna!". Damn how did he know?

After five minutes of unwrapping the duct-tape and not really getting anywhere with it, Jason decided to open the triforce at a later time, hopefully with a knife.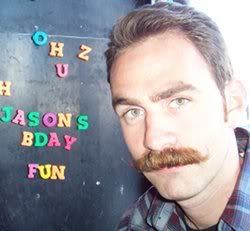 Did I mention his stache?


Happy birthday Jason.